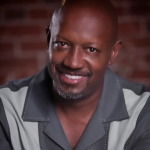 As a wellness coach, I want you to be successful.  Research has shown that the best way for you to be successful is to have regular conversations over a three- to six-month period.
Additionally, before I work with anyone, I make sure we both feel it's a good fit.
So here's what you can expect when you sign up for your complimentary 30-minute "Ready-to-Run" Consultation:
100% of my focus
Needs and Goals: What are you wanting to accomplish and why?
2-3 Resources which I believe will be helpful for you
A clearer understanding of how coaching works
A detailed "proposal" of potential next steps – no matter who you decide to work with.
If this sounds like something you want to do, fill out the following form to schedule your "Ready-to-Run" Consultation.